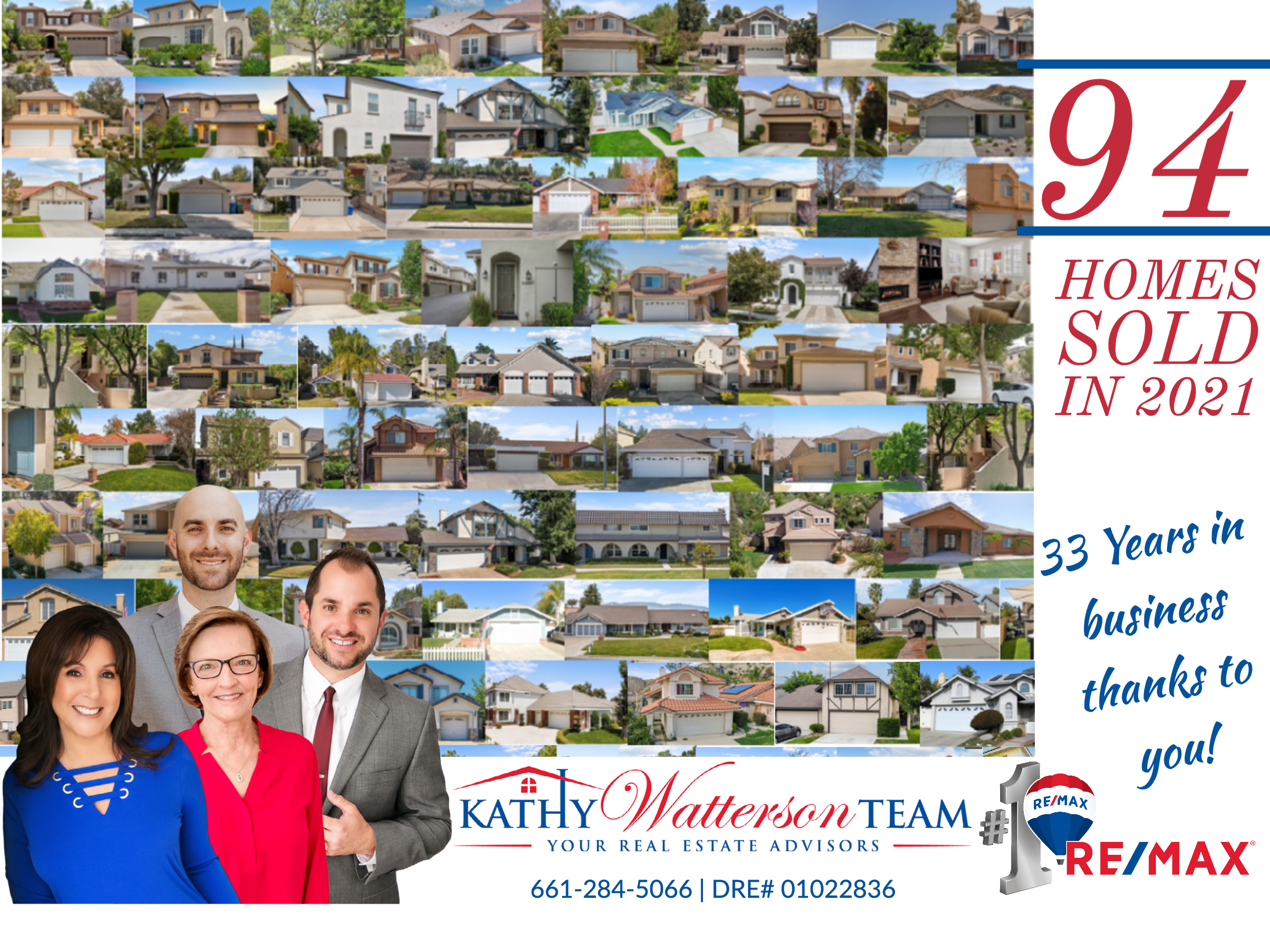 WOW! 2021 was a huge year for our clients and our team! ✨
🥂 94 Homes Sold in Santa Clarita and the Los Angeles area! 🥳
I'm so thankful to work with such an incredible, amazing group of people: Danny, Nick, JimiLynn, Francie and Sarah-- we couldn't make our clients dreams come true without you!
Thank you to our clients for trusting us to help them sell their homes or buy new ones, and for referring friends and family to us. My proudest moments in this business are when we get referrals, glowing reviews and get to turn clients into friends!
Cheers to our team and our clients-- here's to another great year ahead!
Kathy
Kathy Watterson | Broker Associate
#TheKathyWattersonTeam
DRE# 01022836
www.kathywatterson.com